Meet the Wellsense
Board of Directors.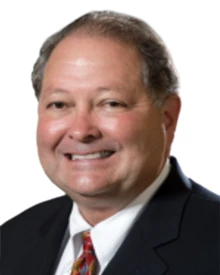 Rand Ballard
Chief Customer Officer
Rand Ballard leads the member value and performance team for Vizient®. This team champions member engagement activities across four geographic zones as well as onboarding and implementation services.
Previously, Ballard served as MedAssets senior executive vice president and in the office of the chief executive since 2008 and as chief customer officer since 2006. He also served in the roles of chief operating officer, president of MedAssets supply chain systems and leader of the company's sales team. Prior to joining MedAssets, Ballard was vice president, health systems supplier economics and distribution for Cardinal Health.
He earned a master's degree from Pacific Lutheran University with a triple major in finance, operations and marketing. He was a deans' list undergraduate at the U.S. Military Academy at West Point and earned a bachelor's degree with concentration in nuclear physics, nuclear engineering and business law.
An avid community partner, Ballard has served as chairman of the board of the Meals on Wheels Association of America Foundation, vice president of Hire Heroes USA and vice president of The Health Careers Foundation, a non-profit organization that provides scholarships and low-interest loans to non-traditional students pursuing a degree in the health care field.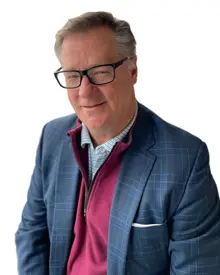 Marshall Simpson
Executive Board Member
Marshall Simpson has served as a Board member since 2019 and moved into the role of CEO as of April 2023. Marshall has spent the past 30+ years in the Healthcare industry, 20 of those years at Owens and Minor (a $10B Fortune 500 company – OMI on the New York Stock Exchange) where he served as Executive Vice President & Chief Commercial Officer. Marshall has extensive experience with entrepreneurial ventures/startups and has high level clinical & financials relationships within most of the IDNs/GPOs nationwide.
Marshall is a graduate of the Virginia Military Institute, with executive training from both the Darden School of Business at the University of Virginia and of the Ross School of Business at the University of Michigan.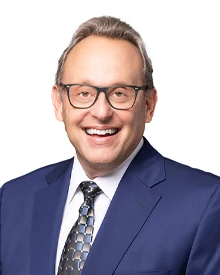 Mark Cantor
Board Member
Mark has been a Board Member of Wellsense for several years. Mark is one of the founders and former Chairman of the largest Intellectual Property law firm in Michigan, Brooks Kushman, P.C., and has been and IP lawyer for over 40 years. Mark has extensive experience in dealing with complex litigation matters in all technology areas and has tried cases relating to patents, trademarks, trade secrets and copyrights in state and federal courts and administrative tribunals throughout the country and in a number of international forums.
Additionally, Mark advises clients on the acquisition, management and licensing of intellectual property. He has worked with many clients to develop a management strategy to enable clients to accurately and efficiently manage and monetize their intellectual property portfolios. Mark brings these skills to the Board and works with Wellsense on its IP goals by understanding how our strategy aligns with our business interests. He also advises the company regarding general legal matters, and actively works with outside corporate counsel.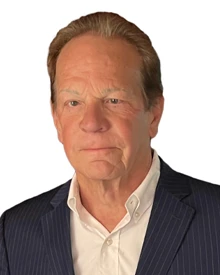 Randy Oostra
Executive Board Member
Randy Oostra, DM, FACHE (68), is the Managing Partner of Blueprint N1, a venture capital group focused on investing in companies dedicated to improving healthspan and longevity. He is also a partner of the CEO Advisory Network.
Randy has more than 40 years of health care and management expertise, with 25 of those years spent at ProMedica, where he served as their CEO, President & COO for 17 years. Randy is regarded as one of the nation's top leaders in health care and has earned a spot on several prestigious listings, which include Modern Healthcare's 100 Most Influential People for six consecutive years (2017-2022), Becker's Hospital Review 100 Great Leaders to Know in Healthcare (2019) and Modern Healthcare's Top 25 Innovators (2022).
Randy holds a Doctorate in Management from Case Western Reserve University, a Master of Healthcare Administration from the University of Minnesota, a Master of Science from the University of Wisconsin EC, and a Bachelor of Science in Biology from Northwestern College.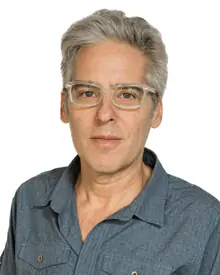 Ron Ferber
President & CEO
Ron Ferber has served as our President and Chief Executive Officer since October 2015. He was the original investor in Wellsense and has served on the Board since its founding. Ron is a uniquely talented entrepreneur with a proven track record of success.
​Ron co-founded HoMedics in 1987 where he served as President for 28 years. In 2011, he founded myCharge, a leader in the portable charging category. He has since launched many successful companies and continues to bring innovation and emerging technologies to the market. Ron also has many philanthropic endeavors including an organization close to his heart, The Friendship Circle, which he has been involved with since its infancy and continues to be an active member. Ron is a graduate of the University of Michigan.