The Solution to Pressure Injuries Wellsense VŪ's exclusive technology.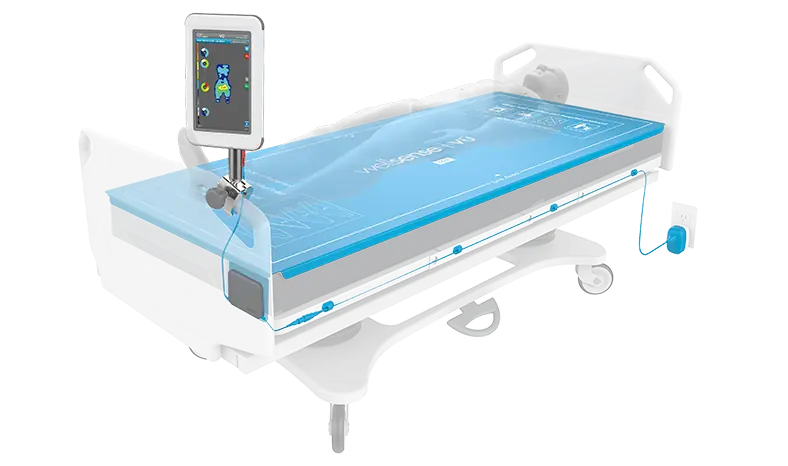 The VŪ Advanced Pressure Visualization System is your organization's solution to the devastating consequences of pressure injuries. Developed with input from hundreds of nurses, the VŪ System's exclusive features enable caregivers to successfully offload pressure, preventing injuries that often result in longer hospital stays and significant costs.
VŪ's Smart MatrixTM Pressure Sensing Mat is easily positioned beneath virtually any type of bed to give caregivers invaluable data on their patients' pressure points. This mat detects and analyzes interface pressure two times per second, and submits this data to the bedside VŪ Monitor, where it is easily accessible to caregivers.
Exclusive Features of the Wellsense Vu System
Clinical Solution
Only VŪ fights pressure injuries with:
Live View specifically calibrated to patient weight and bed brand/model
Dashboard displaying patient's historical pressure data
Reposition AssistTM , an onboard instructional tool that trains nurses in successful repositioning
Evaluative feedback, data and alerts to help improve clinician effectiveness and efficiency
Detailed reports that allow clinicians to assess goals and improve performance
Customizable features and settings to enhance patient-specific care ​
A patient educational video, which helps inform and engage patients and their loved ones, and even allows them to participate in preventing pressure injuries
VŪ Works: See the Clinical Evidence
Three Part Solution
Interactive Monitor
See location and measure of pressure
Helps maintain your customized reposition schedule
Provides recent pressure history to avoid placing patient in previous position
Delivers on-board training to ensure that patient is left under low pressure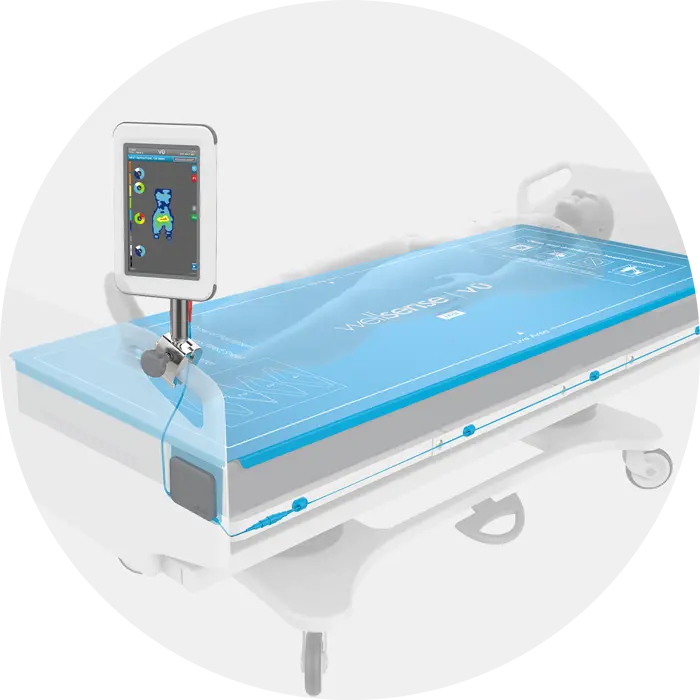 Smart-Matrix Mat
Detects and analyzes interface pressure & transmits data to monitor
Designed and built in the USA
Compatible with virtually all support surfaces
Can be cleaned with any hospital approved cleaning agent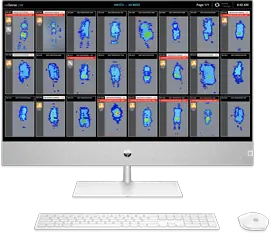 VŪ Remote Patient Monitor
Convenient access to information for enhanced care and improved clinical workflow
Instantly see if there is high pressure
Know when the patient needs to be repositioned
Get notified you when specific action/s need to be taken
Healthier Patients. Healthier finances.
Financial Solution
Because pressure injuries can lead to longer hospital stays, complications, and even death, the value of a solution to pressure injuries is tremendous, both in human and financial terms. Wellsense VŪ has brought that value to numerous hospitals and health systems across the U.S.
Contact Us for More Information